I have long been curious about the Warhammer games, but I never really looked into the hobby until recently. The local comics and games store has a whole rack devoted to Warhammer: Age of Sigmar and Warhammer 40,000, and were only too happy to discuss the hobby and why they find it so enjoyable. I ended up picking up the Getting Started With Warhammer 40,000 magazine there, which comes with a couple of models. I also picked up the Warhammer 40,000 Paints + Tools Set from them, which gave me a nice collection of paints that would go well with the Space Marine and the Necron Warrior that came with the Getting Started magazine.
Now, I haven't painted models since I was a kid, and I was never really any good at it. I didn't let that stop me, however. I took the time to watch a number of YouTube videos giving suggestions for a brand-new miniature painter to get started. Over the course of the past couple of weekends, I slowly and carefully painted my models.
For a first-timer, I think they came out reasonably well.
Front View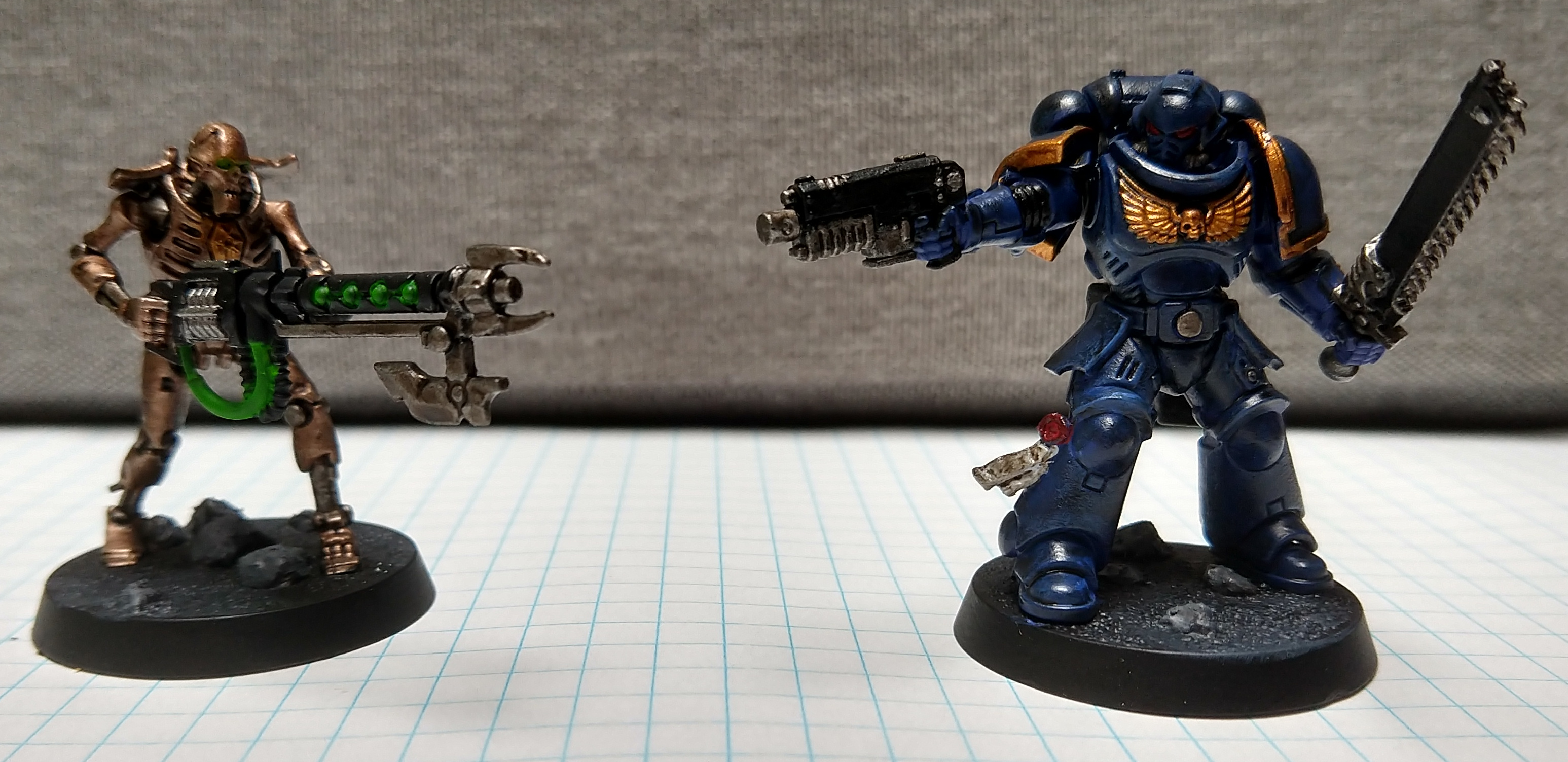 Back View